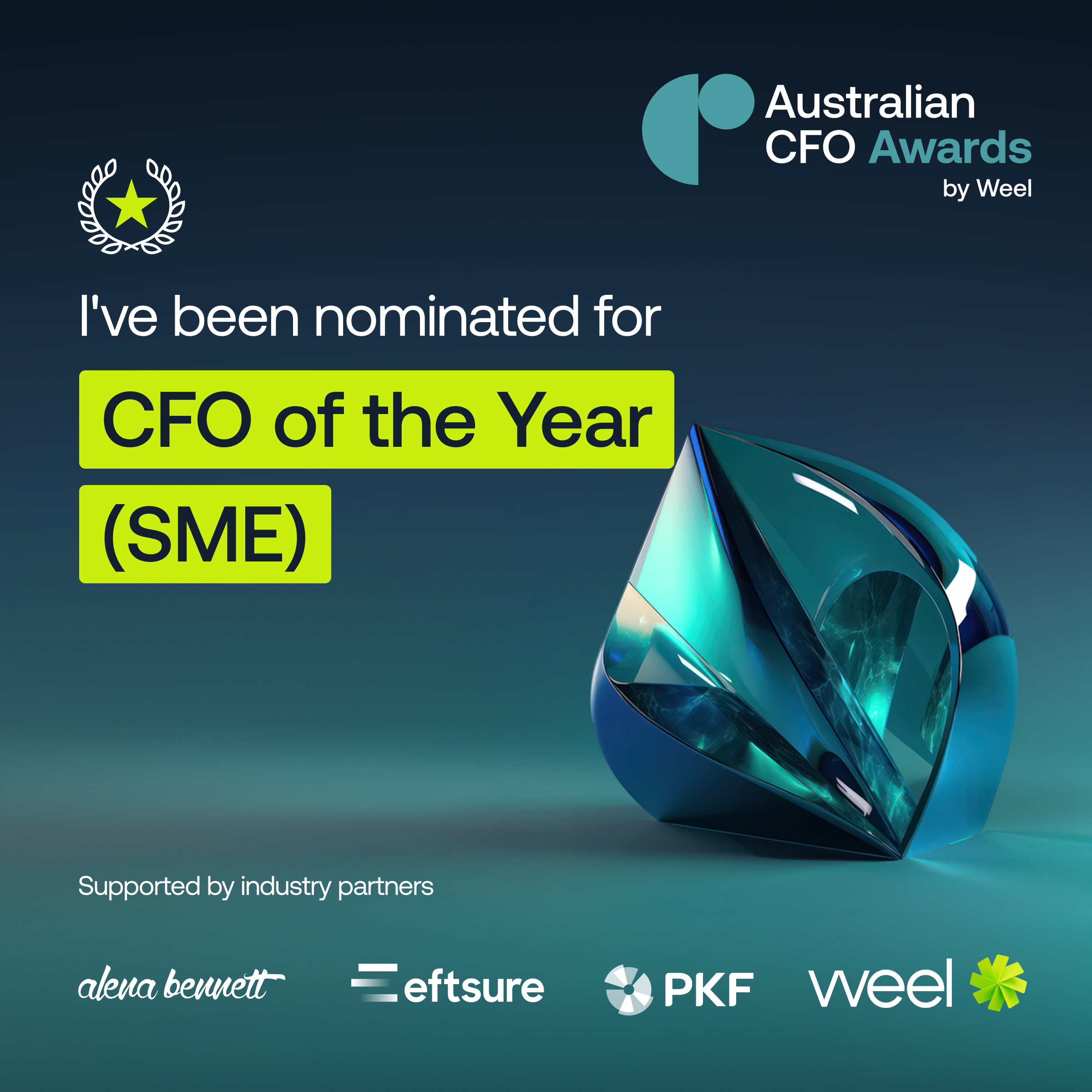 In the dynamic world of finance, where strategic acumen and meticulous financial planning drive the success of businesses, it's essential to recognise and applaud the individuals who stand at the helm of these achievements. The Australian CFO Awards, a prestigious annual event, do just that by honouring outstanding financial leaders who have made a significant impact on their organisations and the finance community as a whole. 
This year, we're thrilled to shine a spotlight on Carly Chant, the Head of CFO Advisory at Dexterous Group, as she earns a well-deserved nomination in the CFO of the Year (SME) category.
As the Head of CFO Advisory at Dexterous Group, Carly has consistently demonstrated her prowess in navigating complex financial landscapes and providing invaluable insights to clients. Her ability to translate financial data into actionable strategies has been pivotal in empowering businesses to make informed decisions and achieve sustainable growth.
Carly's nomination is also a testament to the remarkable work carried out by Dexterous Group. As a leading provider of CFO advisory services, the company has established itself as a force to be reckoned with in the financial industry. By assisting businesses with everything from financial planning and risk management to operational efficiency, Dexterous Group has enabled its clients to thrive in today's competitive business environment.
Carly Chant's nomination for CFO of the Year (SME) at the Australian CFO Awards is a testament to her exceptional contributions to the field of finance. She has exemplified the qualities of a true financial leader – insight, innovation, and a commitment to driving growth. As we eagerly await the results of the awards, there's no doubt that Carly's journey will continue to inspire aspiring financial professionals and remind us all of the transformative power of strategic financial management. Congratulations, Carly!